Engagement ring shopping is a deeply personal, and sometimes daunting process. Follow our tips to melt your stress away!
1. What are the stone's 4Cs?
You're engagement ring is likely to be the first 'big' stone you will wear, and you'll be wearing it for a lot of years. So, getting the shape, look and sparkle you really want is one of those things to get right early on.
Our staff are trained in explaining the 4Cs (cut, clarity, colour and carat) to you in an easy to understand way. Find out how the 4Cs will impact the look of your perfect engagement ring with our The 4C's Diamond Buying Guide.
2. Will my chosen ring fit my lifestyle
If you lead an active lifestyle, choosing a ring thatwith a low-profile ring setting that is know for being sturdy, is the best choice. One thing to bear in mind is that gemstones and metals have different characteristics, some of which make them softer than others and potentially easier to damage.
We can talk you through the unique characteristics of your chosen ring and how you can best look after it. Read our Tips For Choosing Your Perfect Ring to find out what style of ring will suite you best.
3. Does this stone have a certificate?
Some gemstones come with a special report that tells you it's exact measurements and weight, and it's origin etc. In our experience 85% of diamonds sold are not certificated, so you don't necessarily need one for your ring.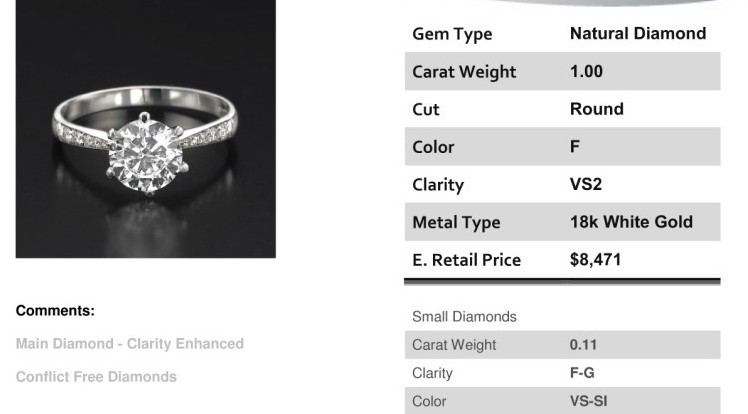 We can happily supply you with a valuation certificate with our expert opinion of the colour and clarity of your gemstone, and we feel that will be sufficient for your needs. Alternatively, we can arrange for an independent valuation for a small fee.
In addition, we can also provide you with a FREE jewellery valuation for your insurers. Don't be confused by certification. We've broken it down in plain English for you on our Diamond Certificates page.
4. What if the worst happens and I lose my ring?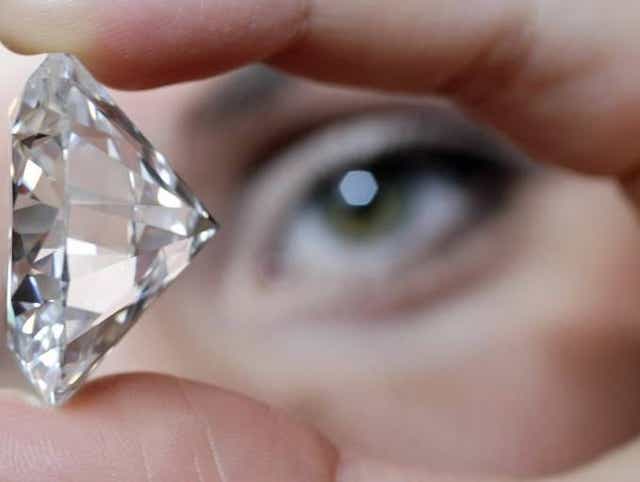 Sadly, there's nothing you can do to protect against losing your ring, and it thankfully doesn't happen often. However, if the worst did happen, did you know that you may not be able to replace your ring? You might think it's insured, but people are increasingly finding out that this may not be the case.
Your engagement ring will be classed as a "high-value" item to Insurers, and it will need to be specified separately on your policy to make sure you are adequately covered. If your Insurer feels you have under-insured items, in the event of a claim you're are likely to receive just a percentage of the actual value of your engagement ring.
One way to stop this happening to you is to make sure you get a valuation of your engagement ring. Getting your ring valued doesn't have to be complicated, but it is important to get it done properly. Read our jewellery valuation page for information on how to go about arranging one.
5. Will my engagement ring look and fit right when it's next to my wedding ring?
Chances are you've heard of someone complaining that their engagement ring doesn't fit snugly next to their wedding ring. We hear it all the time, and thoughts are goodbye annoying rings and hello 'wed fit' rings.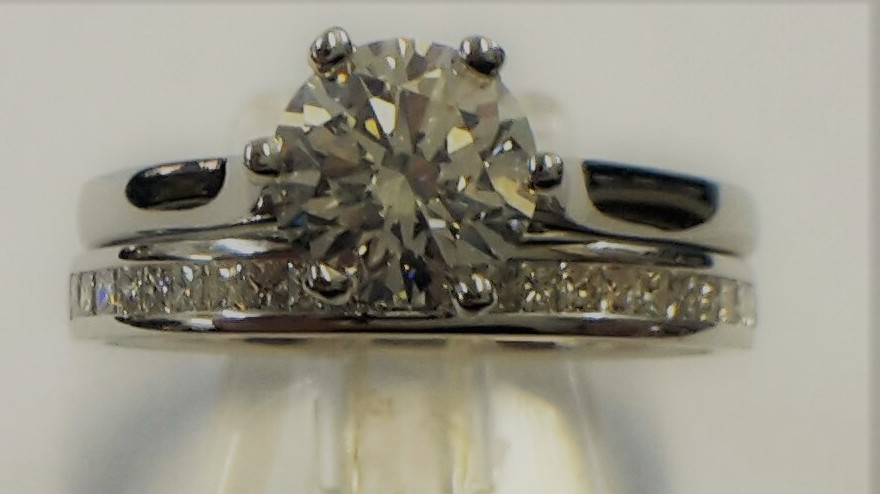 Wed fit rings do away with the need to create an individual fitted wedding ring. The result is a custom-made engagement and wedding ring set that fit together perfectly; just like you and your beloved!
There are lots of styles available, so make sure this is on your list of questions to your Jeweller. You'll be wearing your engagement and wedding ring every day, so you will want them to be comfortable, and with a wed fit design they can be.
We hope you're feeling a bit more informed about the kind of important questions you need to consider when shopping for your engagement ring!
We would love to offer any more advise or help that you need, so please do visit us at our showroom at 1 Lands Lane, Leeds, or get in touch here.