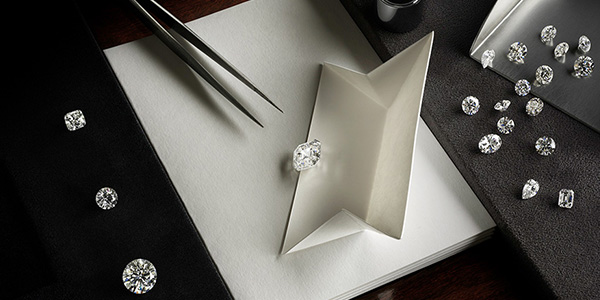 Diamond and other gemstone certificates are a "blueprint" of a diamond.
They tell you a gemstone's exact measurements and weight, as well as the details of its cut and quality. It also precisely points out all the individual characteristics of the stone.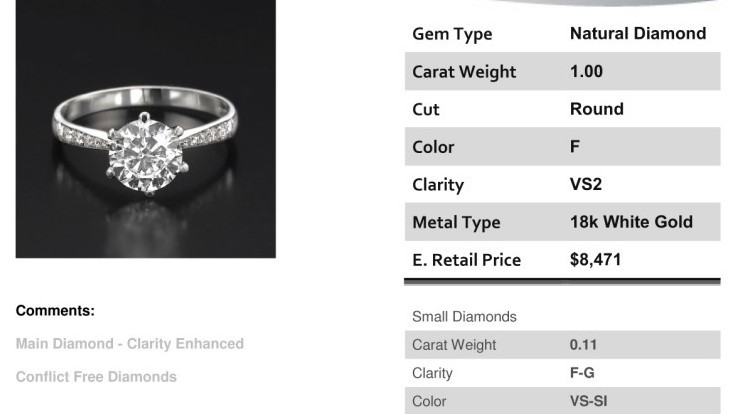 However, many of our customers find this information confusing. Furthermore, there are also several different diamond certification systems operating in various parts of the world, including one in the United States and two in Europe. These systems are not always comparable.
As useful as they are, certificates can become a confusing tool when you're shopping around for comparisons if you don't fully understand them.
Not all new diamonds and gemstones that you buy from Ace Jewellery are supplied with a certificate, so please check with our staff, and one of them will be happy to advise you when you buy.
Where a certificate is available, one of our highly trained valuers will always be delighted to de-mystify the certificate and interpret it for you. In addition, we can also provide you with a FREE jewellery valuation for your insurers.
Please be aware that a certificate only applies to the gemstone itself, not the article of jewellery and needs to be interpreted by an expert to quantify its value. 
At Ace Jewellery we stock a wide selection of jewellery, including loose diamonds, earrings engagement & wedding rings, pendants, and bracelets to suit a range of tastes and budgets. Please also visit Our Jewellery page for more information.
Contact us with any questions you have about certified gemstones, or please call into our showroom in Leeds city centre, at 1 Lands Lane. You might also find our Jewellery Education pages useful for more information about diamonds and other gemstones.
We're looking forward to welcoming you soon!