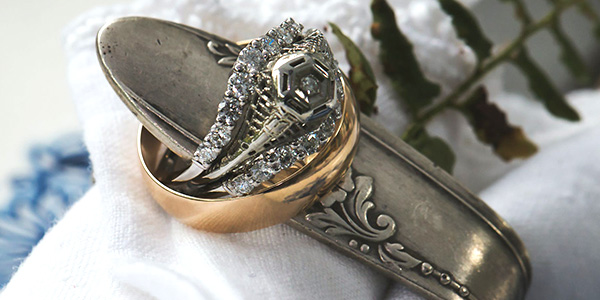 Bringing back the shine of your silver jewellery.
As you know, we love all things jewellery! So, the idea that you might not be wearing your silver jewellery just because it's tarnished, makes us very sad! Because we believe that your jewellery should always shine and leave a stunning impression wherever you go!
What causes the discolouration
With time, any sterling silver jewellery piece that is exposed to air will tarnish. Silver tarnishes faster in areas with high humidity and air pollution. Also, contact with cosmetics, perfume, deodorant, body lotion, bleach, etc., even chemicals in water can speed up the tarnishing process.
The silver in your ring may also become oxidized by reacting with acids in your skin, the moisture in perspiration, or by reacting with some other lotion or chemical on your skin.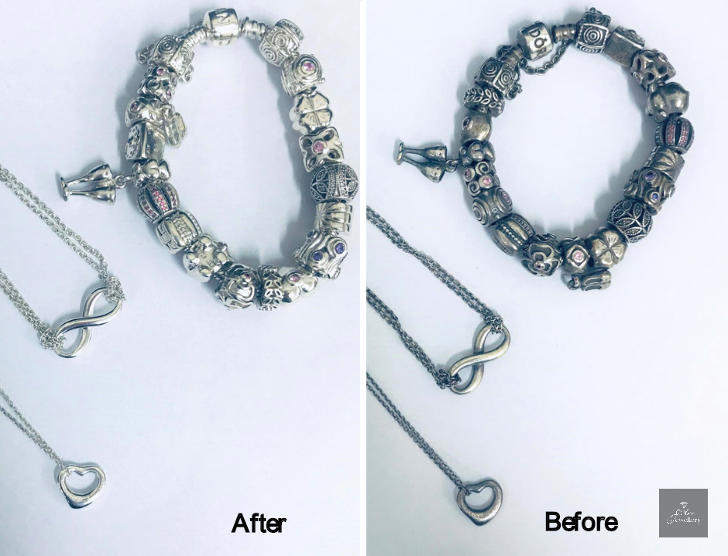 The Solution
Yet with just a visit to our jewellery workshop, we can show you how we can restore your tarnished jewellery back to it's sparkling self in no time. We have some silvery jewellery cleaning tips that you can try at home here.
If you have a delicate piece, or your jewellery is very tarnished, that's where we can step in and brighten your day with our silver jewellery cleaning service. Not only will we clean and polish your silver jewellery, at the same time we will check it for any damage that might become a problem later.
Top Tip
Wear your silver jewellery as often as you can!  Although the oils in your skin can speed up tarnish, they can also help protect and clean the silver.
Your next step is to call into our showroom in Leeds city centre, at 1 Lands Lane with your silver jewellery. Or contact us and tell us how we can help.