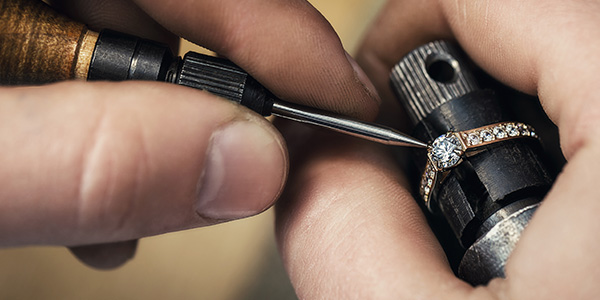 With the best will in the world, dust, pollution and general day to day wear can take it's toll on your favourite jewellery pieces. That's when you benefit from the experience of our jewellery repair service!
A few knocks, scratches and a dull coating can all work together to make your jewellery look a lot less gorgeous than it once did! That's where our jewellery repair services are just waiting to help you out!  As you would expect, in our fully equipped on-site workshop we can carry out a wide range of jewellery alterations and repairs. You can also have your jewellery cleaned, polished and re-rhodium plated.
Unlike many other Jewellers, we extend this level of service to items that were not originally bought from us! Furthermore, all our work is completed without ever leaving our premises, which means you can feel confident that your valuables are fully insured whilst they are in our care.
Take a look at some of our customer's case studies to see how we can help you repair or restore your valued pieces, and our customer testimonials give you an idea of the standards of service you can expect from us.
If the service you need isn't listed below, contact us or call into our showroom in Leeds city centre, at 1 Lands Lane, as we may still be able to help.