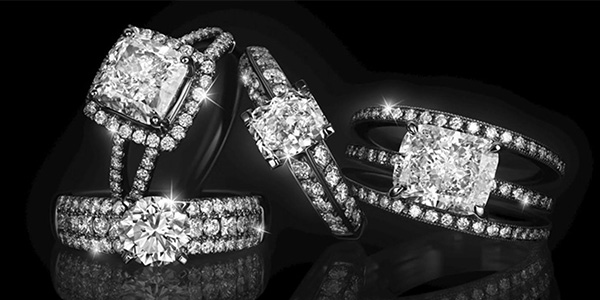 A little knowledge for a big decision!
Some of our customers have told us that they find the experience of buying a diamond ring daunting and mystifying. So, as a caring and sharing Jeweller we want to share some of the knowledge we've gained over the years with you.
We've designed these helpful guides to give you a better understanding of the key characteristics of diamonds, to hopefully make your buying experience simpler and straightforward.
White gold, yellow gold, platinum, or palladium ~ which should I choose?
Your choice of ring is available in an increasing variety of metals now that the jewellery industry has moved with customers' demand for more choice. White gold, yellow gold, platinum or palladium are popular choices.
We will shortly be producing a guide about the qualities and characteristics of various metals to help you make your choice. In the meantime if you're unsure about the right metal type for you, please do contact us; we're here to help!
Choosing your diamond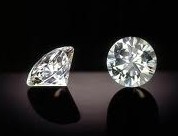 All our new diamonds are chosen for their beauty and sparkle. But deciding which one is right for your style and budget can be confusing. That's why we've created our diamond buying guide to give you a better understanding of the different types of diamonds.
Although diamonds are the most popular choice of gemstone, other equally stunning gemstones, such as rubies, sapphires and emeralds are also available. If you have another choice in mind, please do call in to discuss your choice with us.
What other options do I have when choosing my Engagement & Wedding rings?
You can choose from our wide range of engagement rings that we have in stock, or you can order one from our catalogues. If you have a specific style of ring in mind, you can also create your very own personal ring with our special bespoke service. We also stock a selection of pre-loved Engagement & Wedding rings or gemstones that you can set into a new mount.
Alternatively, you might decide that you would like to re-model an existing piece of jewellery to create your ideal ring. Just click on the link below for more information.
Other guides
4C's Diamond Buying Guide to help you start choosing your perfect diamond.
Diamond Shape Guide to help you choose the right shape for your finger.
Ring Setting Guide some key features to consider when choosing your ring style.
**DON'T FORGET**
Your Engagement or Wedding ring will increase the value of your jewellery collection considerably. Get a valuation certificate from us, and then check your insurance policy to make sure your cover is sufficient for your new piece. Don't get caught out – read our Jewellery Valuations page.
We look forward to having the great pleasure of helping you choose your perfect engagement and wedding rings!
Marcia Clarke
As a family-run business we believe that business is not just about selling things, it's also about bringing joy to [...]
Marcia Clarke
With a sparkle like an internal fire all of its own, diamonds are one of the world's most sought-after and [...]