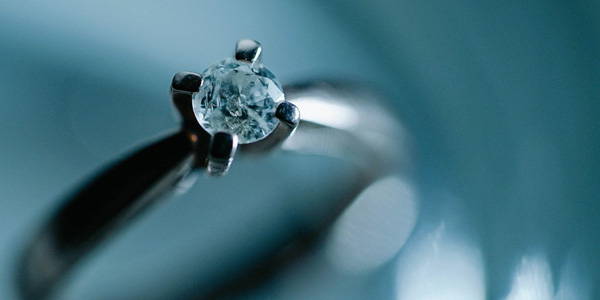 Diamond Set Shoulder Rings 

If you're looking for a twist on a classic setting, shoulder set diamond engagement rings are right for you! Setting diamond in the shoulders of a ring setting add that extra sparkle that makes your ring stand out from the crowd!
Have you been told that your ring with diamonds in the shoulders can't be resized? We are often approached by customers who have taken their ring with shoulder stones to other Jewellers, only to be told that it can't be resized. Here at Ace Jewellery it's a great feeling to be able to turn a disappointed customer into a happy one by helping them with their problems!
Why we are different
Resizing most kinds of rings, including those with diamond set shoulders, is all in a days' work and can be done at a competitive price. We have a unique way of fitting a bar inside the ring so that it still fits comfortably on your finger (the image on the left below). This much-sought-after service is provided exclusively to our customers.
Prices
From £40 for Platinum & White Gold
From £30 for Yellow Gold
We say 'from' because, if while we are adjusting your ring we find that your stones need tightening, we will do that at the same time, for an additional charge. This makes sure that all your stones are fitted snugly and you don't lose one later on without realising it.
So that we can give you accurate quote, and to make sure that we can definitely re-size your ring down, we would need to see it in person first. For ring re-sizing up, we would also need to see your ring in person, and quote you an individual price.
Read more about our ring resizing service. Or call into our showroom at 1 Lands Lane, Leeds and tell us how we can help you with your ring resizing problem.