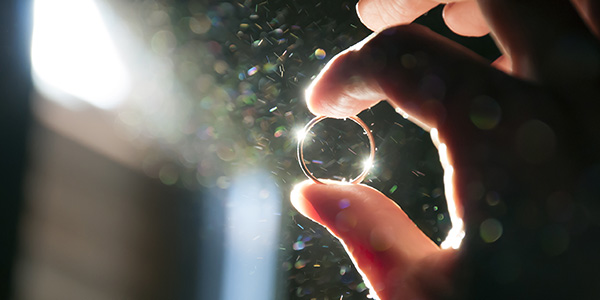 Worry-free valuations for your precious jewellery!
Imagine finding out too late that your most valuable jewellery is undervalued and underinsured!
We want the jewellery you buy from us or receive as a gift to stay with you for a lifetime! However, the ongoing rise in the cost of gold, diamonds and other precious metals, and the last rise in VAT has created a worrying trend. You could now be at risk of not being able to replace a lost or stolen piece of jewellery at today's retail cost! We have also written a blog post about it.
As a Jeweller we are also concerned about the fact that some insurers won't pay out at all if they feel you are underinsured, as this article shows. We offer a comprehensive jewellery valuation service (sometimes referred to as an appraisal). Along with the valuation itself, we also give you advice on jewellery care and maintenance.
Our Jewellery Valuations Service
Your valuation will be carried out by one of our trained valuers on any item you purchase from us, which includes a full description of the item in the form of a certificate, and details of any unusual markings. These are very important for insurance purposes, and you should always try to get a certificate when you purchase jewellery.
We offer FREE jewellery valuation certificates on any piece you buy from us, saving you the time and expense of having it valued later. This is particularly important for certified diamonds. We provide diamond certificates for some of our new diamonds, so ask for more information when you buy.  The value stated on an insurance valuation is based upon the full retail value if the piece had to be replaced, a bit like the 'new for old' feature on insurance policies.
Didn't buy your jewellery from us – No problem!
As with jewellery you buy from us, we also provide valuation services on pieces of jewellery you already own. This is wise for insurance purposes if, for example, you do not have a record of the purchase, because it has been handed down through the family or your previous jewellery valuation is out of date.
Our Jewellery Valuations cost a competitive 1.5% of the value of your jewellery, or £15 in the £1,000. We're sure you'll agree this is a small price to pay to protect your valued pieces.
If you were lucky enough to receive a gift of jewellery for a special occasion or time of year, your next step is to call into our showroom in Leeds city centre, at 1 Lands Lane, for your valuation. Then check your home contents policy to make sure you are still covered for the replacement value of all of your jewellery.
We wouldn't want you to get caught out if you did need to make a claim! Contact us for any advice or questions you have or to book your valuation.
** UPDATE **
Insurers are getting tougher and frequently warning about the importance of checking your policy regularly. Even Jewellery Designers to the stars can get caught out as seen in this article.
Read more in these articles: June 2014 | July 2012 | Feb 2012
You might also want to think about taking out separate jewellery insurance. Read more here.