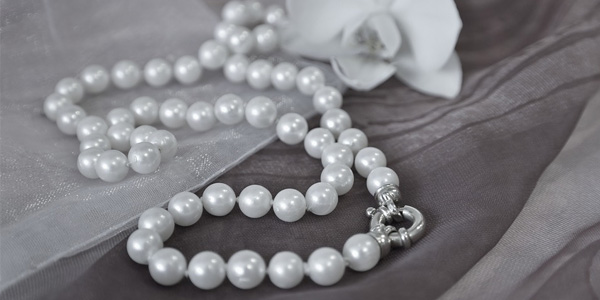 "Does your beloved pearl necklace or bracelet need a new catch, repair or restringing?"
If you wear your pearls regularly, the natural oils in your skin and of course, general wear, will in time damage the silk thread. This could lead to stretching, fraying or worst, breaking. Similarly, If you find that your knots are looking soiled then now is a good time to consider getting your pearl necklace or bracelet re-strung.
Bring your pearls to us and benefit from our high-quality restringing service. We will also check the clasp at the same time. All our repairs are carried out by our own highly skilled working jewellers, so you can be confident that your pearls will be safe in their hands.
Click here to get in touch or read our case study, and restore your pearls to their former glamour. Don't wait until you need to wear them for a special occasion!
Quick Tip…
To keep your pearls in top condition, we recommend that you bring them in for checking and restringing annually. It's also a good idea to give them an occasional clean with a soft cloth moistened with mild soapy water to keep your pearls gleaming.
Call into our showroom in Leeds city centre, at 1 Lands Lane, or contact us for any advice or assistance with your pearls.