Our customer approached us to help her rethink her existing Yellow Gold Emerald cluster ring. The octagonal shape of the central stone in her impressive ring highlights the beautiful green colours of emerald to perfection. But, if you no longer want to wear something it will stay in a drawer and not get the chance to shine beautifully!
So we worked with her to create several bespoke pieces that we knew she would love to wear.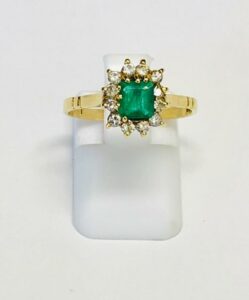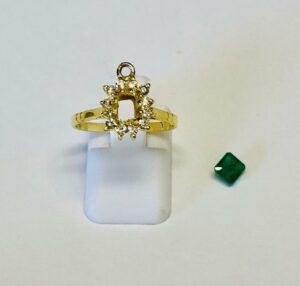 As Emeralds are a soft stone, you cannot apply heat to them. So, first, we removed the centre Emerald from it's Yellow Gold setting. Then we added a pendant loop to the setting.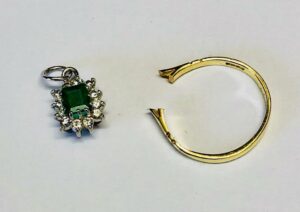 She didn't like her original Yellow Gold setting, so we removed the ring shank, and added rhodium plating to the pendant to give it a White Gold appearance.
She now has a beautiful Emerald & Diamond pendant. To go with the pendant, we also supplied two more Emeralds and their settings to make her a pair of matching earrings. We also used some of the Diamonds from her original cluster ring.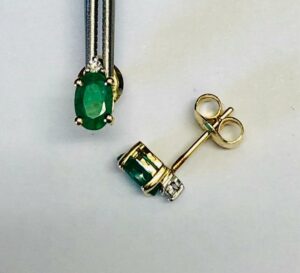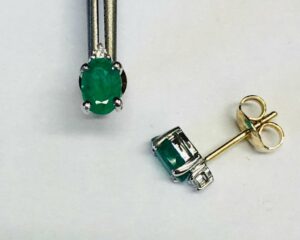 Again, we coated the settings in rhodium plating to make them White Gold to match her gorgeous new pendant.
This jewellery re-model just goes to show that just because you have a piece of jewellery that you no longer like wearing, it doesn't have to mean it's the end for that piece. With a little imagination and some help from our Jewellery Workshop Ninjas, you really can re-invent your jewellery box!
If this re-model has inspired you to shake up your un-loved jewellery pieces, please get in touch with here, and we'll see how we can help you. Alternatively, call into our top floor showroom at 1 Lands Lane, Leeds.