We have been serving the jewellery lovers of Leeds for over 40 years!
Yes, we can't believe it either, but it's true!
For over 40 years we've been providing a full range of jewellery services from our top floor location in the heart of Leeds city centre. It's been the kind of journey that's seen us expand our range of services, lose staff, gain staff, but have maintained the same ownership.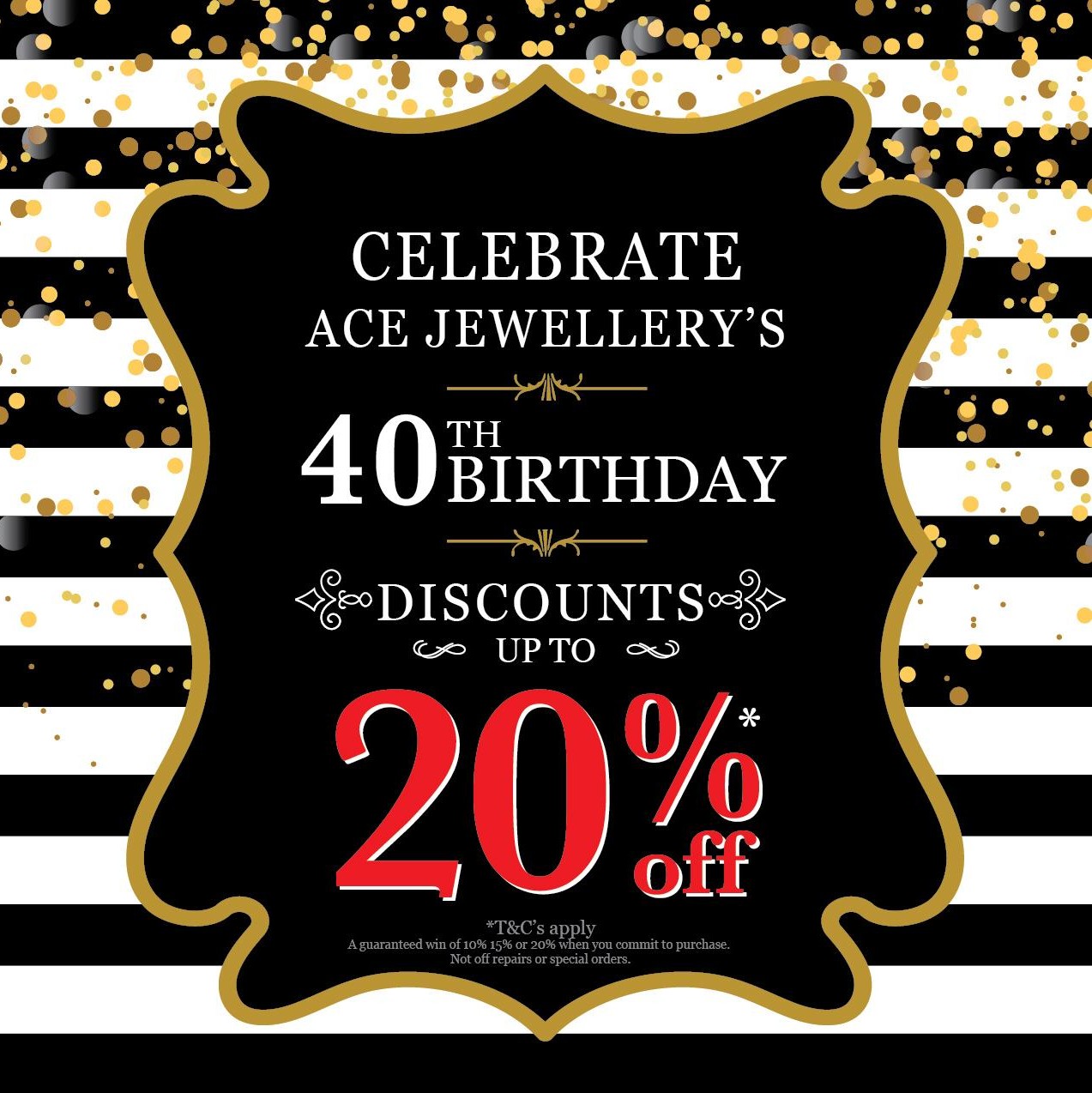 We wouldn't still be here without the loyalty of so many of our returning customers, trade customers and jewellery lovers alike. So to celebrate our 40th anniversary and to thank our loyal customers, we're giving our customers the opportunity to get a various discounts when they shop with us.
Throughout July and August 2019, every time a customer makes a purchase they will be given a free scratch card. They then scratch it off to see what their GUARANTEED discount is, 10%, 15% or 20%, and deduct it there and then before they pay!
It's our way of giving something back to our customers, especially the ones that have been taking that mountainous climb up those stairs again and again! If you haven't paid us a visit for a while, there's no better time than now!
We look forward to welcoming you again very soon
From everyone at Ace Jewellery!