This Sapphire & Diamond Yellow Gold ring needed a little TLC to restore it to it's beautiful self!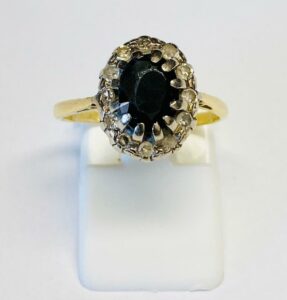 The claws (prongs) were very worn, running the risk of losing a stone. We call this re-tipping.
Your rings and therefore your claws take a good amount of abuse, unintentionally of course! It surprises us that they hold up as well as they do given the wear they receive. We have them on our fingers all day, every day. Our hands are constantly moving, bumping and knocking into things, getting washed etc. Over time claws can get bent, broken or just worn out. Re-tipping a ring is simply adding platinum or gold to the ring to build up the claws so they're durable again.
This ring also needed a repair to the shank.
Here it is after our Workshop Team have fully repaired it. It's the perfect way to get a sparkling new ring, save money and safe the planet's resources!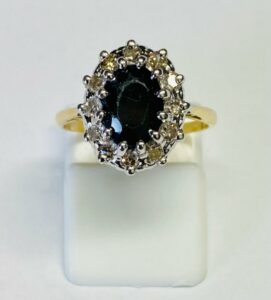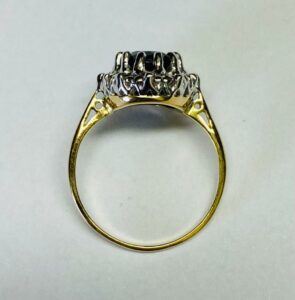 We're well known across West Yorkshire for our jewellery repairs, so if you have a piece that's in need of some TLC, please call in to see us with it, and we'd love to see if we can help!
Read about more of our case studies here or get in touch with us here.