Re-modelled jewellery – the memorable way to remember someone special!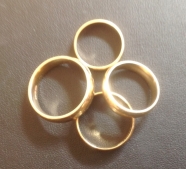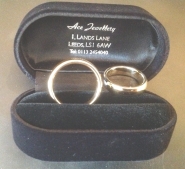 This is another sentimental bespoke commission. A couple bought in four old family rings which had great sentimental value.
Their rings were melted down and then re-cast into two beautiful new wedding rings. We think it's a beautiful way to start their married lives together, as well as remember and keep their loved ones close to them!
Has this case study inspired you to re-model your sentimental jewellery? Contact us for more information, or call into our showroom in Leeds city centre at 1 Lands Lane.