Remodel your old jewellery – the perfect way to remember a special anniversary!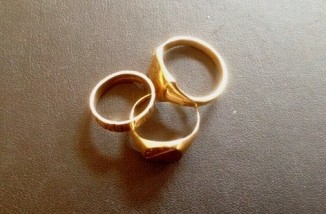 This is one of our favourite bespoke commissions that we've made recently, because it's so sentimental!
A couple bought in some old rings that they didn't wear any more, one of which was the gentleman's old wedding ring. As their 30th wedding anniversary was approaching, he thought it would be the perfect opportunity to use it to mark the occasion.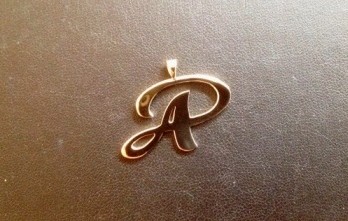 Our talented Designers suggested making a pendant containing both their initials, A & P. He added a 9ct gold pendant hook and chain to complete the pendant.
We think it's a beautiful heart-warming gesture, and a wonderful lasting memory of their lives together!
Has this case study got you thinking about your old jewellery sat around gathering dust? If so, Contact us to discuss your ideas, or call into our showroom in Leeds city centre, at 1 Lands Lane.