We don't let worn claws stand in the way of a beautiful ring!
Nor do we believe you should either!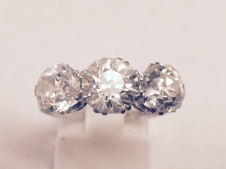 One of the most common repairs we do to rings is the re-tipping of the claws which hold the stones in.
As the ends of the claws wear away, your stone(s) are at risk of falling out. Below is an image of one of our customer's rings, with very worn claws.
Re-tipping your ring claws involves firstly removing your stones to protect them. Then we cut the old claws away to the base, and new claws soldered on. At the same time we also check the whole ring setting for any other signs of wear.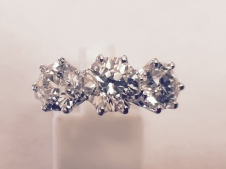 As you can see, the claws now look much more pronounced, and most importantly, will hold your precious stones much more securely.
Re-tipping claws is a pretty inexpensive repair that makes sense because not only will your ring look fabulous again…a lost stone can prove to be far more expensive!
Do you have rings in your jewellery box that you would love to wear, but you're worried about it's condition? Call in with it to our shop at 1 Lands Lane, Leeds City Centre, or contact us to see how we can get you wearing it again soon.