Giving our customers jewellery our 'Care & Repair'
One of our customer's precious rings, which was in need of a lot of TLC.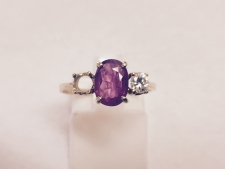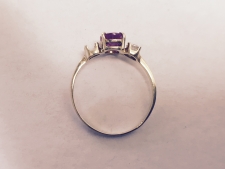 As you can see in the above pictures, her diamond is missing, the outer claws are worn and the ring shank has become very thin.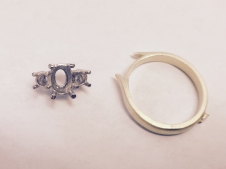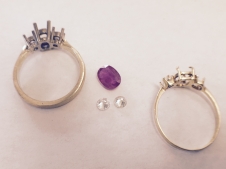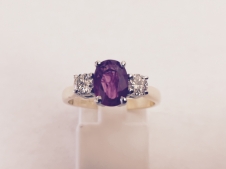 We supplied a new ring setting, shank and shoulders. Side by side you can see how much thicker the new ring shank is. We also supplied a new diamond.
Have you stopped wearing a piece of jewellery you used to love because it's dirty or damaged? Don't write it off before you speak to us! Please get in touch with us and let us know how we can help.
We would love to work with you to help you love your jewellery again!