An Emerald & Diamond Ring restored with some simple re-tipping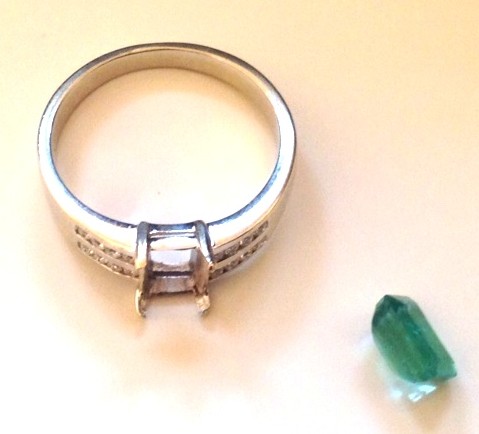 The claws that held this customers's Emerald had worn over time. It was so bad that the stone actually fell out.
Our Jeweller built up the claws and reset the emera ld and it is now as good as new.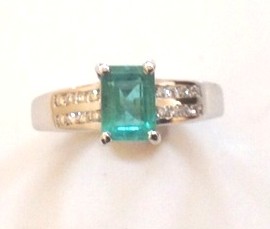 Have a look at your rings! Do you see any early signs of wear, or are any of the claws loose? We suggest that you have your claws professionally checked regularly to spot these signs early.
We wouldn't want you to lose your beautiful stone, which you might not even realise has happened!
Call into our showroom at 1 Lands Lane, Leeds and we'll make sure it's nice and secure. Or contact us for any help or advise.