Our latest jewellery re-model again shows just how versatile jewellery can be.
Our customer owned a pair of beautiful pendants that she no longer wore.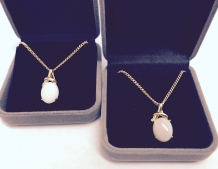 We supplied some fittings, and made them into a pair of gorgeous earrings ~ perfect with a little black dress!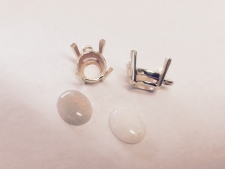 You might notice that the stones are slightly mismatched, but it's the sentimental value of them that really matters to her.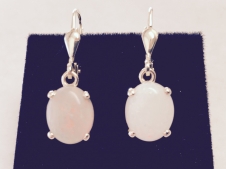 This is one of the many reasons we do what we do; being able to help customers remember their loved ones!
If you have a piece of sentimental jewellery that you simply can't bear to part with, please bring it into our showroom at 1 Lands Lane, Leeds. We'll listen to your plans and talk over the possibilities with you. Or you can contact us here for more information.