Another 'heart-felt' jewellery re-model!
Our customer came in with a diamond pendant that she wanted making into something a little more interesting.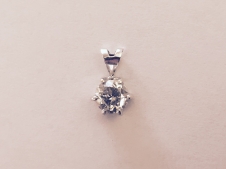 We supplied the fitting and created a brand new heart shaped pendant for her, with her original diamond taking centre stage.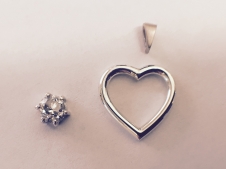 The finished article! We're calling it The "Ace of Diamonds"!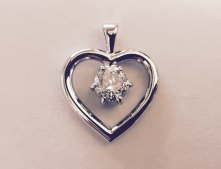 This is just one of many jewellery transformations that we love to help our customers with. Do you have any old jewellery lying around that you keep meaning to do something with? Take a look at some of our other jewellery remodelling case studies for an idea of what you could possibly do with yours.
Or alternatively, bring it in to our showroom at 1 Lands Lane, Leeds City Centre, and we'll be happy to talk through some possibilities with you. Or you can get in touch with us here for more info.