We share our tips for your big day of sparkle!
Your bridal jewellery is that finishing touch to your wedding day outfit you simply won't want to forget. Every time you look at your wedding day photos and you think about one of the most special days in your life, it will be there.
So much attention goes on finding the dress and the wedding and engagement rings, any other jewellery can get overlooked. We think it's so worth your time and consideration though, as it's also a way to express your personality.
Perhaps you want something small and elegant to add a sparkling finishing touch to your dress. Or maybe you want something borrowed from a family member that has some sentimental meaning, or perhaps you want something bold to add some serious sparkle to your look. In this blog we share some of our favourite bridal jewellery ideas from years of helping brides choose their memorable wedding day look.
Tennis Bracelet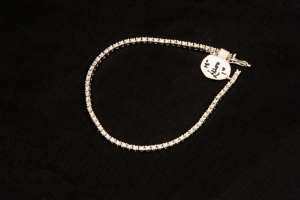 A bridal bracelet is a gorgeous finishing touch to your wedding jewellery and you can rock the look using sparkle or colour, or both! Whether you're a pretty and romantic girl, subtle and fun or the type that chooses an investment piece that you can wear for years to come, there's a style for everyone. That's because a tennis bracelet is a timeless style that will work with virtually any bridal look.
bracelet is perfect for day to night wear. Make sure you have the type of fastening that won't snag your gorgeous wedding dress. We can check your bracelet and all your other jewellery for things like this before your day.
Necklace and earring sets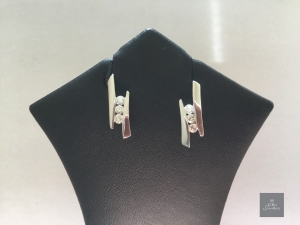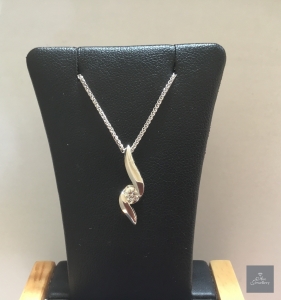 If you want your bridal jewellery to match beautifully, then a bridal jewellery set with earrings and a necklace or a bracelet too will be perfect for you. We think teardrop earrings in particular add a certain elegance and glamour to your wedding outfit, especially if you've opted for a strapless wedding dressYou can then wear each piece individually after the wedding day.
It's easy to create a timeless look, as the pieces can be worn together or individually after the big day to bring you lasting memories of your big day for years to come. So you can think of them as real investment pieces – not just a financial one, but an emotional one as well.
Bridal necklace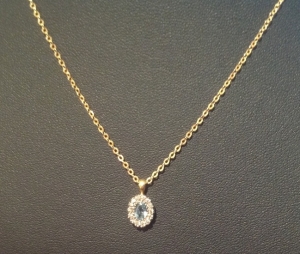 Your bridal necklace will be some of your most visible wedding jewellery in all your wedding pictures and on the day, so make sure you love it! Some necklaces are so bold or they just hold their own, on their own on the wearer. We're talking vintage pieces, a piece passed down through the family
Why not have your wedding necklace as your something blue? Necklaces with coloured gemstones show how your jewellery doesn't have to be super subtle, it can be a fun flash of colour that really transforms your look, and represents the kind of bride you are.
Wedding Earrings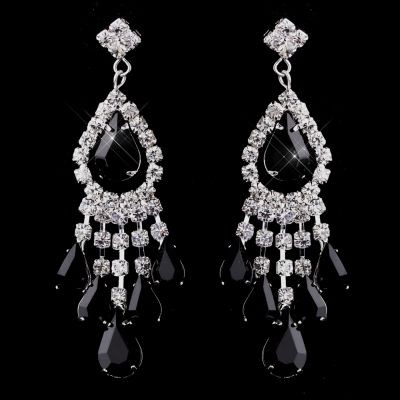 When it comes to your wedding earrings are you an elegant drop bride to add some glam style to your look, or are you a small and simple style bride? We look at some of gorgeous earrings in our range.
Cluster crystal detail adds some "Gatsby" glam to your bridal style and would beautifully complement a lace bridal gown or a 1920s-inspired wedding dress. Teardrop earrings can look so expensive, especially when they're "crystal inspired." Yet you don't have to spend a fortune to look every bit the glamourous bride on your wedding day. We have a range of styles to suit every budget.
For a touch of vintage or a subtle vibe, you can't go wrong with stud earrings. We think they look particularly beautiful  when you wear your hair swept up so everyone can see them sparkle!
We hope our tips have helped you get your wedding day jewellery sorted! You can browse some of our jewellery collection here. Alternatively, call in to our top floor showroom to browse our full range. You can find us at 1 Lands Lane, in the heart of Leeds city Centre.