A contemporary addition to your classic set of pearls.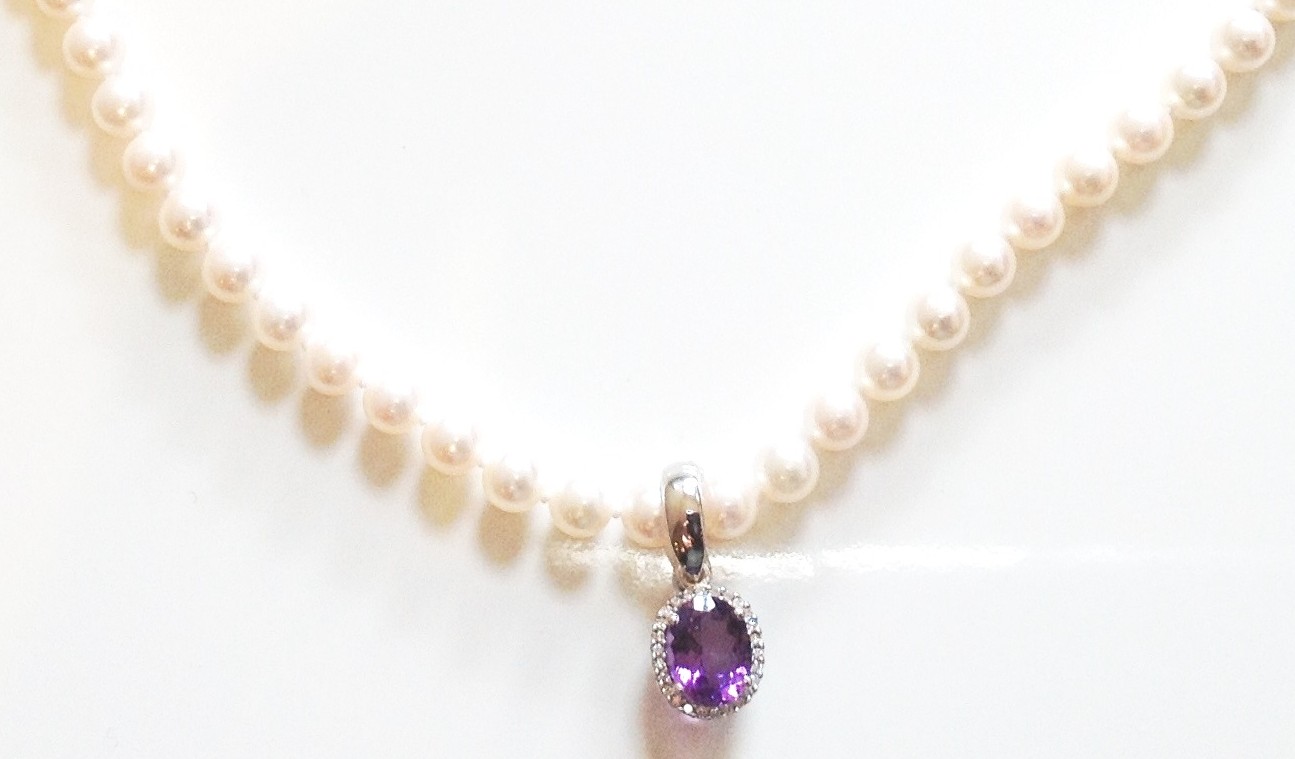 This is a beautiful commission we made recently. Our customer had a lovely string of pearls lying around in her jewellery box that she didn't wear.
One of our Jewellery Designers removed the shank from a ring that she spotted in our showcase and attached a loop to the ring setting. Our customer was delighted with her "re-invented" pearls, which now have a beautiful detachable Amethyst & Diamond loop that really make them pop! Because it's detachable, the loop can be worn with any other necklaces she has.
It's an inexpensive and versatile way to bring any unworn necklaces out of hibernation, and back to being worn beautifully around your neck!
If you've stopped wearing your pearls or any other jewellery, or you know someone who has, it's time to bring it into our showroom in Leeds city centre, at 1 Lands Lane. Read our other case studies for some inspiration, or contact us to discuss your ideas.