A stunning ring made even more stunning!
Our customer bought in her stunning sapphire & diamond cluster ring that she no longer wore. She had always wanted to wear it with another ring made from a ring of diamonds.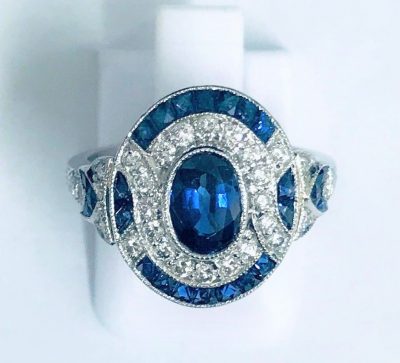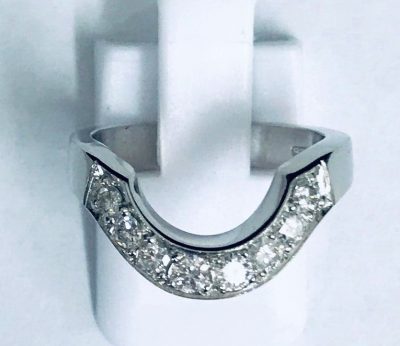 We were happy to help! We crafted this 'Wedfit' style ring for her. 'Wedfit' rings are rings with raised settings, so that they fit perfectly flush next to another ring without any gaps, or rubbing. This makes for a stunning combo, and a much more comfortable wear!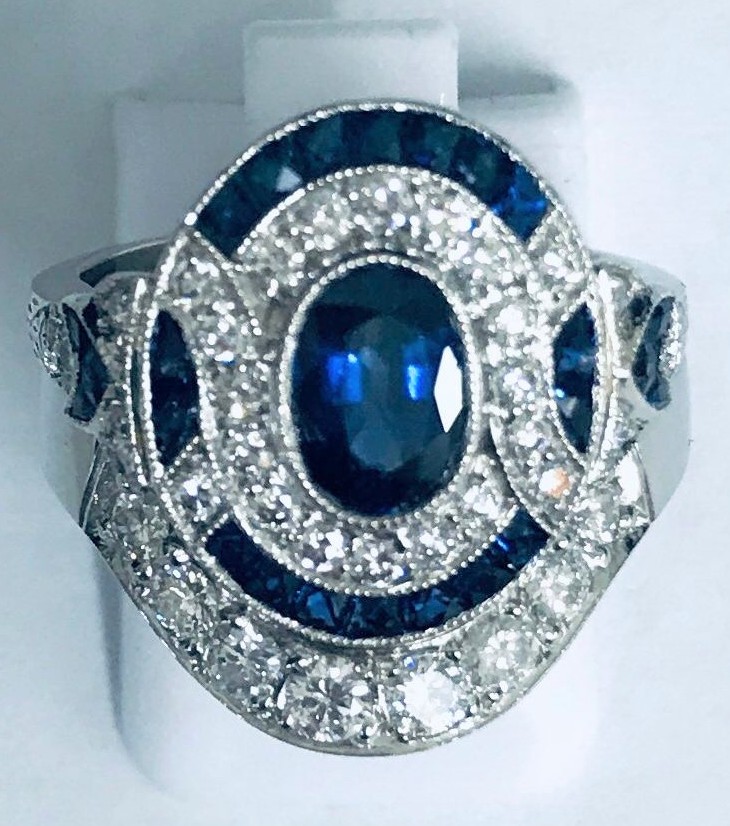 Our customer now has a beautiful reason to start wearing this stunning sapphire & diamond ring again – and this is one of the reasons why we love jewellery so much! We are firm believers in wearing – not storing – diamonds and jewellery. So if that diamond multi-stone that once you were crazy about wearing, no longer brings you joy, we simply have to come to the rescue and help you fall back in love with it!
We hope this case study has prompted you to go look in your jewellery box to see what hidden away treasures you might have in there! If you do find something, now's your time to bring it in to us and see if we can't get you wearing it again in some form or another very soon!
You can get in touch with us here, or call into to our showroom in the heart of Leeds city centre, at 1 Lands Lane.